The importance of home cleaning companies
Appropriate equipment and tools
Our professional cleaners have all the supplies and equipment needed to get the job done right the first time they will perform office cleaning services to the highest standards. Plus, they know how to deal with any kind of mess and have the right cleaning tools for all your needs.
They will also use the right equipment and tools when providing their services and this helps reduce the risk of damage to your furniture, equipment or belongings. Whether you want office cleaning, industrial cleaning tools or eco-friendly cleaning supplies, most cleaning companies have everything you need to give you a perfectly clean space.
Experience
By hiring professional cleaners, you will benefit from their expertise and experience and this means that you can always expect outstanding services. Professional cleaners are properly trained and will know how to clean different areas of your office environment. They will also apply best practices to make sure all surfaces are thoroughly cleaned to keep them free of odors and germs and to ensure that you get value for your money.
Your office employees are not seasoned cleaners and they also have other tasks to perform in the office which means they have limitations when it comes to performing office cleaning tasks.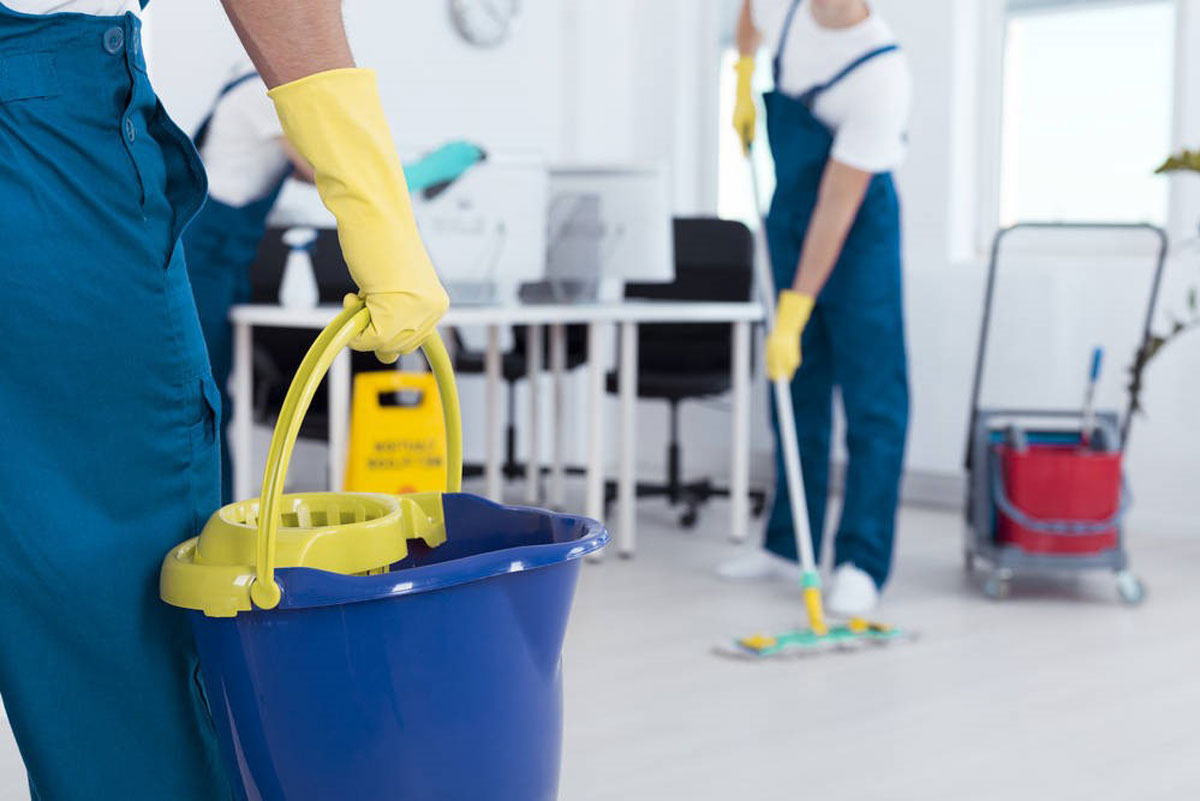 The importance of having a good cleaning plan from a home cleaning company
Ensures thorough cleaning
When you hire a seasoned office cleaning company, you can expect to get in-depth cleaning services.
Professionals will use a customized cleaning checklist to provide quality services with 100% customer satisfaction. Professional cleaners will give your premises a deep clean and they will scrub every corner of your office with the best cleaning products, they will also clean, sanitize, sanitize and organize your commercial space. This will give your employees a clean and healthy work environment.
Office cleaning services near me will clean carpets, clean floors, clean walls, clean elevators, and clean windows and blinds.
Saves time and money
If you leave office cleaning tasks to employees, the time they spend doing this work can take up a lot of their work schedules. This means that they may face challenges in connecting their work and cleaning schedules by hiring professional cleaning companies,
You can reduce potential stress and tension on your employees because they will not have to commit to cleaning hygiene and always stay on top of their cleaning schedules. This will ensure that employees are more productive in their work and there is no feeling of ill-will among your team. Moreover, with professional cleaners, you do not need to hire full time house cleaners who need a salary and benefits, this can save you money in the long run.
The most productive workforce
Research shows that office workers usually feel more motivated and will focus on their work better when they are in a clean and tidy environment Dirt, clutter and clutter can be a major distraction for your employees and will reduce their productivity An organized office provides employees the freedom to find things easily and move around freely. By hiring expert cleaners your employees will have peace of mind that they don't have to take breaks from their jobs and dedicate some work time to cleaning offices. By hiring a routine cleaning company you will boost productivity and work enthusiasm among your employees.
Professional contract guarantees peace of mind
Signing an office cleaning contract ensures that the experts are committed to your work and will not let you down. Cleaning companies hire and supervise professionals to ensure high quality services are provided. Additionally, cleaners are provided with regular training that includes health and safety training and will adhere to health and safety guidelines when working in your building. Therefore, you can always enjoy peace of mind knowing that the professionals handle all of your company's cleaning needs, you will also have a dedicated account manager to handle all your company's specific inquiries and needs.