HR strategy
A human resource strategy is a long-term plan that focuses on workforce planning and development. This bypasses traditional HR functions that are mainly involved in reviewing candidates, creating a census, and registering employees for benefits. The HR strategy is more forward-looking and involves aligning the qualifications of employees with the needs of the company's workforce.
This type of human resource management is involved in preparing, training and developing a workforce for personal growth. Creating an HR strategy should include management involvement to create a more comprehensive approach to workforce development.
Step 1: Planning is the first step in developing a human resource strategy. Human resource planning plays an essential role in developing an effective human resource strategy. It ensures that job candidates are suitable for the available positions. The HR strategy also helps in avoiding overstaffing or understaffing in the workforce. Human resource planning involves analyzing the current workforce, forecasting demands, and balancing the available workforce with current demand.
Step Two: After defining the various objectives and plans, the next step is to organize the various tasks to achieve them. The human resource manager seeks to design and create programs to achieve set goals. This includes organizing activities, assigning tasks, and coordinating all related activities.
Step Three: HR managers provide direction and encourage employees to work effectively and efficiently to achieve company goals. This is done by overseeing all tasks and processes in the HR plan. Human resource managers can offer a variety of benefits, increase training opportunities, and improve current working conditions to provide them with motivation.
Fourth step: It involves monitoring and comparing the specified results with the expected results and correcting any deviations. In this step, HR managers perform evaluations, check records, statistics, and audits.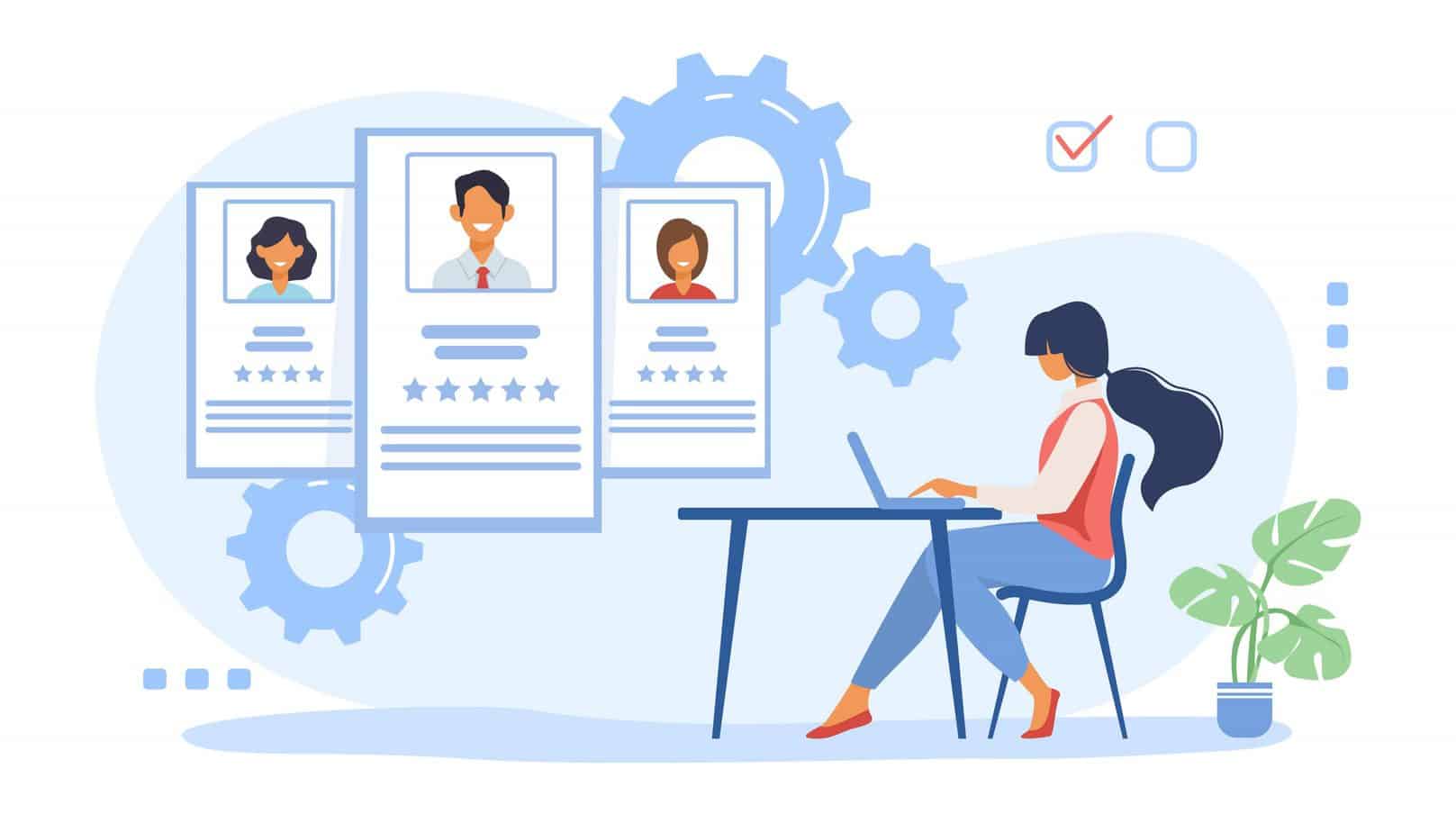 The most important tasks and basic roles of human resource management
The first task: training
Even with the most experienced candidate, joining a new company requires training. The purpose of employee training is to provide them with the skills and knowledge necessary to perform their role effectively. Employers must be prepared to commit a significant amount of investment in training their employees. This is not only beneficial to the company, but also helps in the employee's self-development.
The quality of training provided goes a long way in retaining employees. When employees feel that they can grow, they are more likely to stay in their jobs. The opportunity for employees to improve their skills also improves overall satisfaction and morale.
The second task: Recruitment and appointment
This is perhaps the most common role for human resource managers, as it involves researching, reviewing data, screening and selecting candidates for the company. An effective recruitment process results in the recruitment of suitable employees for the position and not just the candidates with the best skills.
The third task: communication
Human resources play an important role in managing the work environment. They are the first responders to any issues related to the employees' workplace. Effective communication makes it easy for employees to work for one goal and that is the success of the company. The role of the human resources department is to promote better communication between people in the company.
Fourth task: Organization development
Organizational development is the process in which an organization implements a plan to improve its existing workforce to meet its current and projected requirements. It involves increasing the effectiveness of the organization by improving processes and systems. Organization development also plays a vital role in strengthening the existing workforce, enhancing its effectiveness, and encouraging positive conditions in the workplace.
Fifth task: employee benefits
Human resource managers participate in the dissemination of information regarding employee benefits, assistance programs, and absence sheets. This information is usually included in the Human Resources Handbook. HR managers are tasked with guiding new employees about the many benefits the company has to offer. It also plays a role in employee benefits disputes.
The importance of human resource management
Human resource management helps in transformation and change
Change is constant even at work. To ensure continued success, the company must be able to adapt to shifting and changing markets and customer needs. This only happens when management is able to communicate its goals with employees effectively. HRM makes this possible by creating an environment in which team members can freely communicate ideas, especially during periods of change.
Human resource management enables intellectual and financial success
The job of HR personnel includes maintaining and improving workforce capabilities. This is something that can be delegated or automated. It requires insight into the company's business strategy and available resources. The HR strategy can also include training and increasing employee performance to achieve short-term and long-term goals depending on the needs of the company. The human resource department can also perform a reorganization of existing processes to improve workflow and efficiency. All of these can only be implemented with the help of experienced, trained and professional HR staff.
HR management improves employee retention
Even after hiring the best candidates, the business sector still has to spend a significant amount of its resources on training these new hires. New employees should spend time learning about company policies and work procedures to become a productive member. Human resource management does not end with the hiring process, it is also involved in another essential task of retaining the workforce.
HR management improves brand recognition
The best companies attract the best employees. With a strong brand, hiring and retaining the right people is half the job done, and HR employees are tasked with keeping the workforce happy. As brands become known not only because they have the best product but also because they are the best places to work.
HR management improves productivity
Productivity begins with having the right people in the right job. One of the important roles of HR staff is to find and hire the best employees. It is not just about hiring people with the best academic background but selecting an individual who possesses the right skill, knowledge and requirements for the job. Not only are HR departments involved in hiring and interviewing candidates, but these professionals also use an HR strategy that includes years of experience, age and test scores. They select the ideal candidate by setting criteria first and selecting only those who match the job requirements.
However, to be able to select the best people, HR departments must be able to attract the best candidates. This is where a professional HR manager comes in. Aside from creating the career site, they can also provide a recruitment package that includes attractive job benefits designed to attract motivated and productive applicants.